IMPORTANT: When purchasing clothing or lingerie, please indicate your size or specific measurements in the comment box on the Cart Summary page. Including your height and weight will help us in providing a more accurate fit. This step is not necessary for items labeled as 'ready-to-ship.'
Regular price
Sale price
$21.00 USD
Unit price
per
Sale
Sold out
Classic bikini underwear.
Made-to-measure  organic cotton or merino wool underwear for women.
Plush elastic trim. 
FABRIC (soft and stretchy jersey):
Stretch organic cotton knit or

lightweight

merino wool
Gusset is lined with coordinating organic cotton or wool jersey.
IMPORTANT: This is a custom-made item. Once you place your order it will be made in your size and colour preference. Please make sure to read our Customer Care and Order Processing Page for information regarding our turnaround and shipping timeframe.
Share
View full details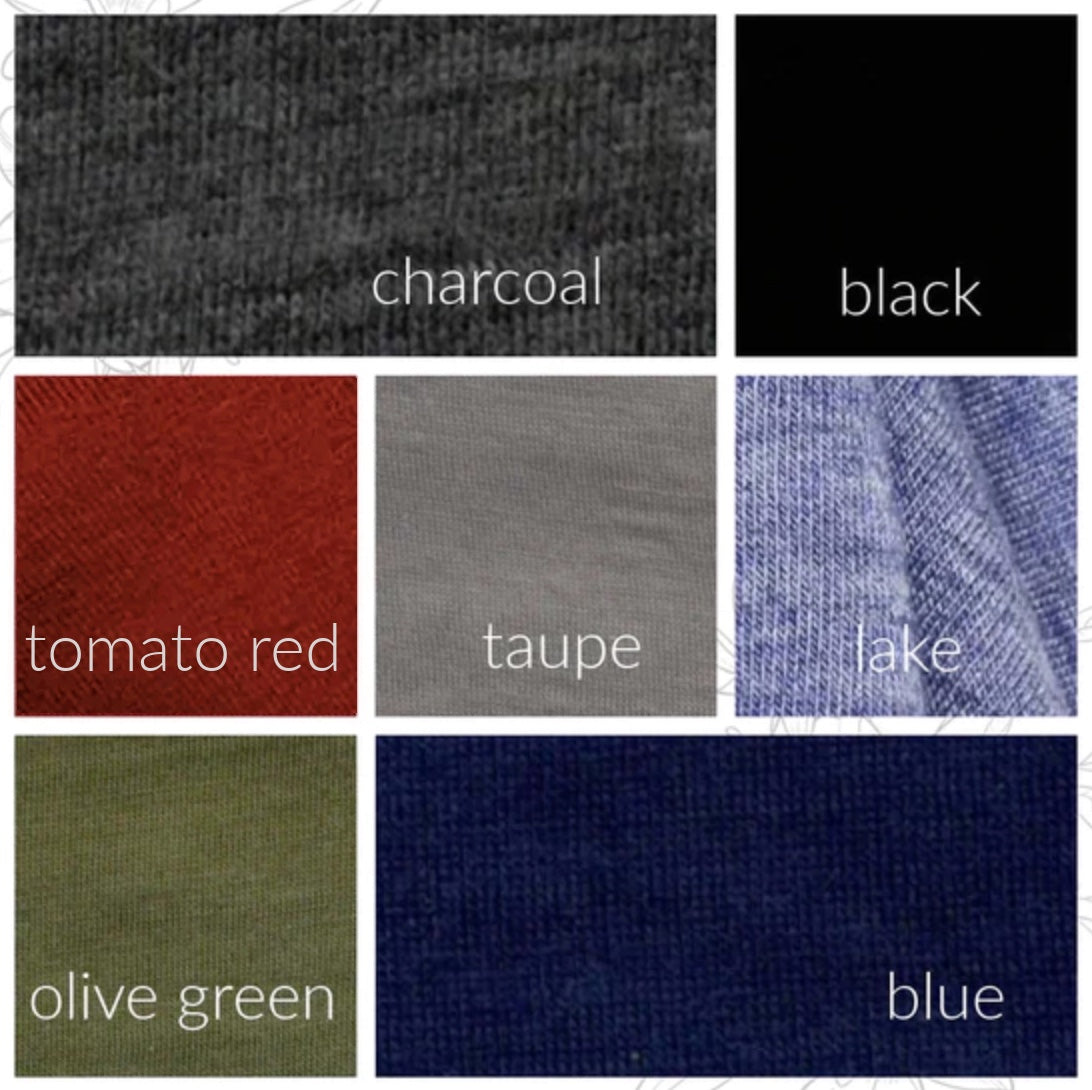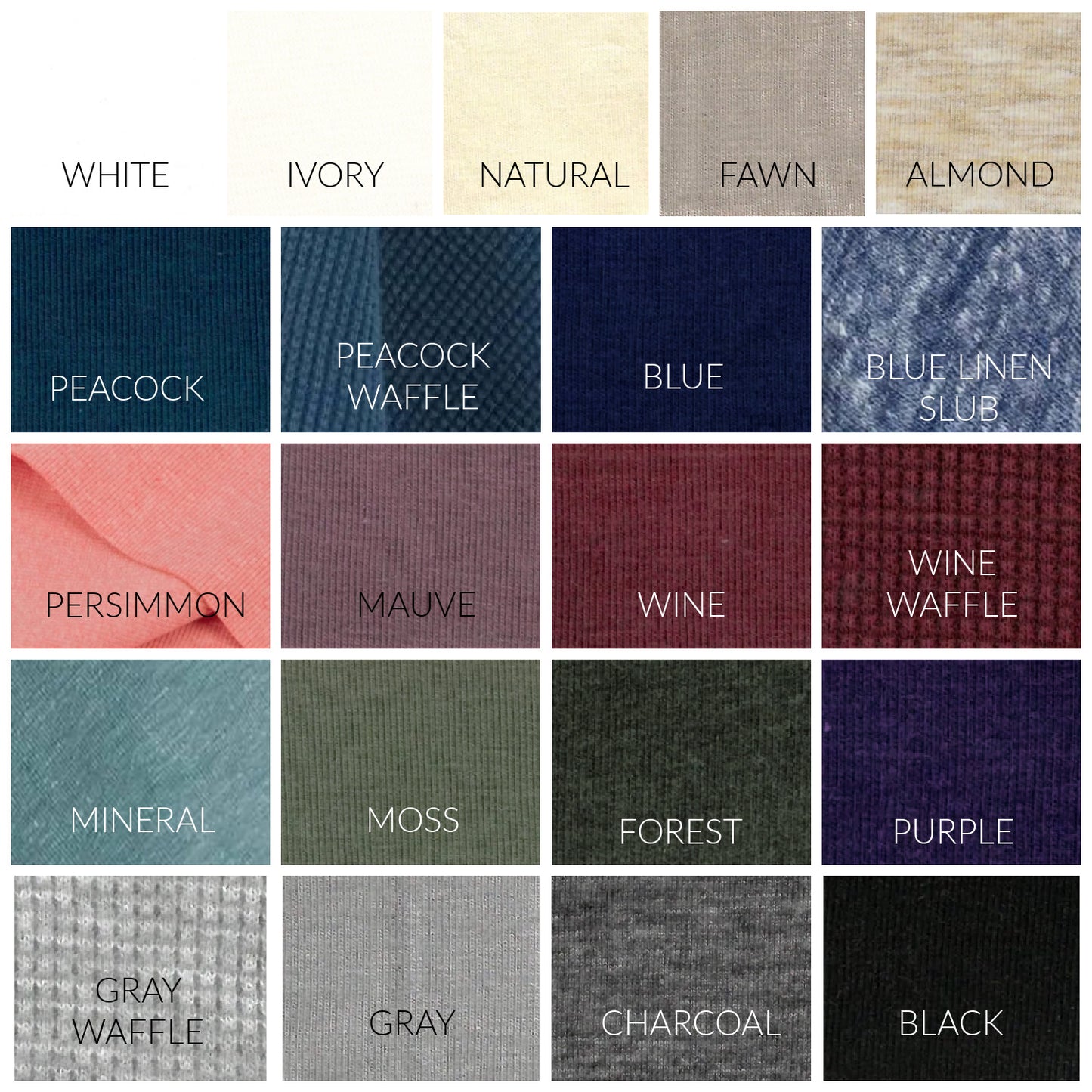 Size Chart | Shipping & Customer Care
SIZE CHART

WHO WE ARE

SHOP our made-to-measure organic clothing & lingerie collections.

Find our printable PDF tape measure here.

Women's briefs size chart

To ensure a proper fit, you'll need to take 2 simple measurements: your waist and hips.

Thigh measurement is good to have as well, but not essentially important. 

Step 1: Measure your waist
Wrap the tape measure snugly, but with a room to breath, around the natural indentation at your waist.

If you can't find this curve, bend to the side and the crease will show you where to measure.

This is your waist circumference. 

Step 2: Measure your hips

Wrap the tape measure around the fullest part of your hips.

Make sure the tape measure is completely straight all around. 

The tape measure should be snug and parallel to the floor. 

 Bra size chart

Step 1: Measure your band size

Your band size is the circumference measurement around your rib cage or under bust.

Holding the measuring tape parallel to the ground, measure around your rib cage directly under your bust.

Make sure the tape feels snug but not abstracting your breathing.

Step 2:  Measure your bust size

Keep the measuring tape parallel to the ground and measure around the fullest part of your bust.

Make sure you are standing straight with your arms at your side.

You can wear a thin non-padded bralette or sports bra for support while taking this measurement.

 Women's clothing size chart

Step 1: Measure your bust

Bring the tape around your back and up to the front. Pull it around the fullest part of your bust.

Breath normally and be sure the tape is parallel to the floor.

To ensure the result is accurate, take the measurement in the front with your arms at your side.

Step 2: Measure your waist

Your waist is the smallest part of your torso - usually right above your belly button.

Make sure the tape is parallel to the floor and don't suck in your tummy! Breath normally.

Step 3: Measure your hip

Measure around the fullest part of your body at the top of your leg.

Keep your feet together and make sure the tape is parallel to the floor. 

SLOW FASHION

Every item in our clothing & lingerie collections is meticulously created to buyer's specifications using natural and eco-friendly fabrics such as organic cotton, linen, wool and silk.

Bra fitting guide

 

We can custom make panties in any style listed below. 
GARMENT CARE

How to care for your cashmere & wool clothing and lingerie.

 

 

Contrary to popular belief cashmere and merino wool clothing and lingerie can be washed.  

Follow these simple instruction on how to care for your cashmere and wool garments, so that your favourite pieces last longer and look fabulous. 

Your unique Econica wool garment was created with love and should be cared for with love, too. Washing your wool and cashmere properly actually helps to preserve the fibres and natural lanolin. 

CARE STEPS:

To hand-wash, add two capfuls or a squirt of your favourite Wool & Cashmere detergent (we recommend Eucalan)  to a wash basin or sink filled with cool water. Submerge your items and gently agitate them with your hands to evenly distribute soap and water. Soak for up to 30 minutes. Run cool water through items until rinse water is no longer soapy. Do not wring, which causes distortion. Instead, gently press the water out of your items between your hands or against the sink. 

If you must wash in the machine, we strongly recommend using mesh washing bags.To machine wash, turn items inside out and place them in a Mesh Washing Bag to protect them from agitation and friction that can cause matting, shrinking, and pilling. Select the wools or delicate cycle on your washing machine and make sure the water temperature is cold and the spin is on low. Add Wool Detergent according to the machine type and load size. Removing knits promptly from the washer once the cycle is complete to reduce creasing.

Lay the items flat in their natural shape on a drying rack or clean towel. When drying, avoid direct sunlight and heat sources, such as the radiator, because they can shrink or damage wool. Never hang wet wool as it will cause stretching and distortion.

Bamboo, Hemp & Organic cotton Clothing Care. 

 

 

 

CARE STEPS: 

Natural Fibre Clothing, such as Organic Cotton, Linen or Hemp will maintain their special qualities when washed in cold to warm water (up to 40 degrees Celsius) with a gentle detergent, free of bleach.  Natural fabrics such as organic cotton and bamboo blends can be dried in a clothes dryer on the cool/warm setting, never hot.

Silk Garment Care.

Silk is a delicate fabric and should be handled with care.

However, it is fairly easy to clean. It has a natural tendency to release dirt quickly and it can be gently hand-washed to keep its' quality and lustre.

CARE STEPS:

Hand wash separately in cool water with mild soap.

Do not soak, twist or wring.

Blot dry with a towel and drip dry in shade.




 

If you need additional help on how to care for your Econica Garment - contact us!  Our knowledgeable staff is here to help!
SHIPPING & CUSTOMER CARE

At Econica, we are dedicated to providing exceptional custom-made and ready-to-ship clothing and lingerie. To ensure our services align with your expectations, kindly review the following policies before placing an order.

Processing Time, Exchanges & Alterations

Our current processing time for custom-made orders is 4-6 weeks, plus shipping time. We offer basic alterations such as hemming, but not in-depth tailoring like taking in or design changes. For extensive alterations, we recommend seeking a local tailor. Please consult our Size Chart before placing an order, as we cannot make garments bigger or add length later.

We accept exchanges for store credit, equivalent to the garment purchase cost minus a 20% restocking fee, if an Alteration/Return Request Form is completed within 7 days of the original receiving date. Direct exchanges for another garment are not possible since all Econica garments are handmade to order. Once store credit is issued, it can be used to purchase a garment with the desired changes.

To be eligible for exchange, garments must be unworn, unwashed, and pass inspection upon return to our studio. We cannot accept damaged, soiled, or garments with pet hair. The buyer covers return shipping costs.

Special Request Garments, Intimates, Sale Items, Hand-dyed, Altered, and Garments purchased with Store Credit are not eligible for exchange. We reserve the right to refuse future sales if our exchange policy is abused. No more than 3 garments can be exchanged within 360 days.

Due to the discounted nature of Sale Items, we cannot process store credit exchanges for these products. If your Sale Item has not shipped yet, we can cancel it for a refund. Once shipped, it becomes a final sale. If unsure about a purchase, please contact us for assistance.

Refunds

Since all garments are custom-made, we do not offer refunds. We appreciate your support in promoting mindful consumption and environmental sustainability. Our made-to-order business model and no-refunds policy are essential to achieving these goals. Please review our free alterations or exchange options form here for garment adjustments.

Garment Flaw

We stand by the quality of our garments. If there is a mistake, flaw, or you received the wrong item, we apologize and will fix the issue or replace the garment if a Returns/Alterations Request Form is completed within 7 days of the original receiving date. Garments must be unworn and unwashed. We do not offer refunds for mistakes but will fix or remake the item. We cannot guarantee you will look the same as the model in the photo, nor can we guarantee that you will like your garment in terms of length, fit, or color.

All requests must be submitted within 7 days of delivery confirmation. Merchandise must be unwashed and unworn, and all garments are subject to inspection. Outgoing shipping charges are not refunded, and the buyer is responsible for all customs and import fees. Panties, face masks, or sets with panties are final sale and cannot be returned or exchanged.

Payment & Order Processing

We offer secure online shopping and accept Visa, MasterCard, American Express, PayPal, and gift cards.

Our Custom-made Collection

All Econica Apparel Collection items are custom-made. Once an order is placed, we will create your item based on your size/measurements and color choice. Please allow 4-6 weeks (possibly longer during busy holiday periods) for your custom and made-to-order item to be completed. We offer a selection of organic cotton and cotton blends, available in a variety of fabric weights. If you're looking for a specific fabric style, feel free to reach out before placing your order! We typically use a zigzag finishing stitch on all our custom work, but if you prefer a flat stitch, just let us know before you order.

Our Ready-made Collection

Items marked as "ready-to-ship" are pre-made and cannot be altered or customized. Please allow up to 3-12 business days for processing and dispatching orders for ready-to-ship items.

Shipping Notification and Delivery Estimates

Upon dispatching your order, we will promptly send you a shipping confirmation email. The delivery timeframe may vary between 1-4 weeks or more, depending on each country's customs procedures. Please note that we cannot guarantee on-time delivery. The estimated delivery times are provided as a general guideline and are subject to customs, postal workload, and holiday-related delays. We appreciate your understanding and patience as we work to ensure your package reaches you safely and efficiently.